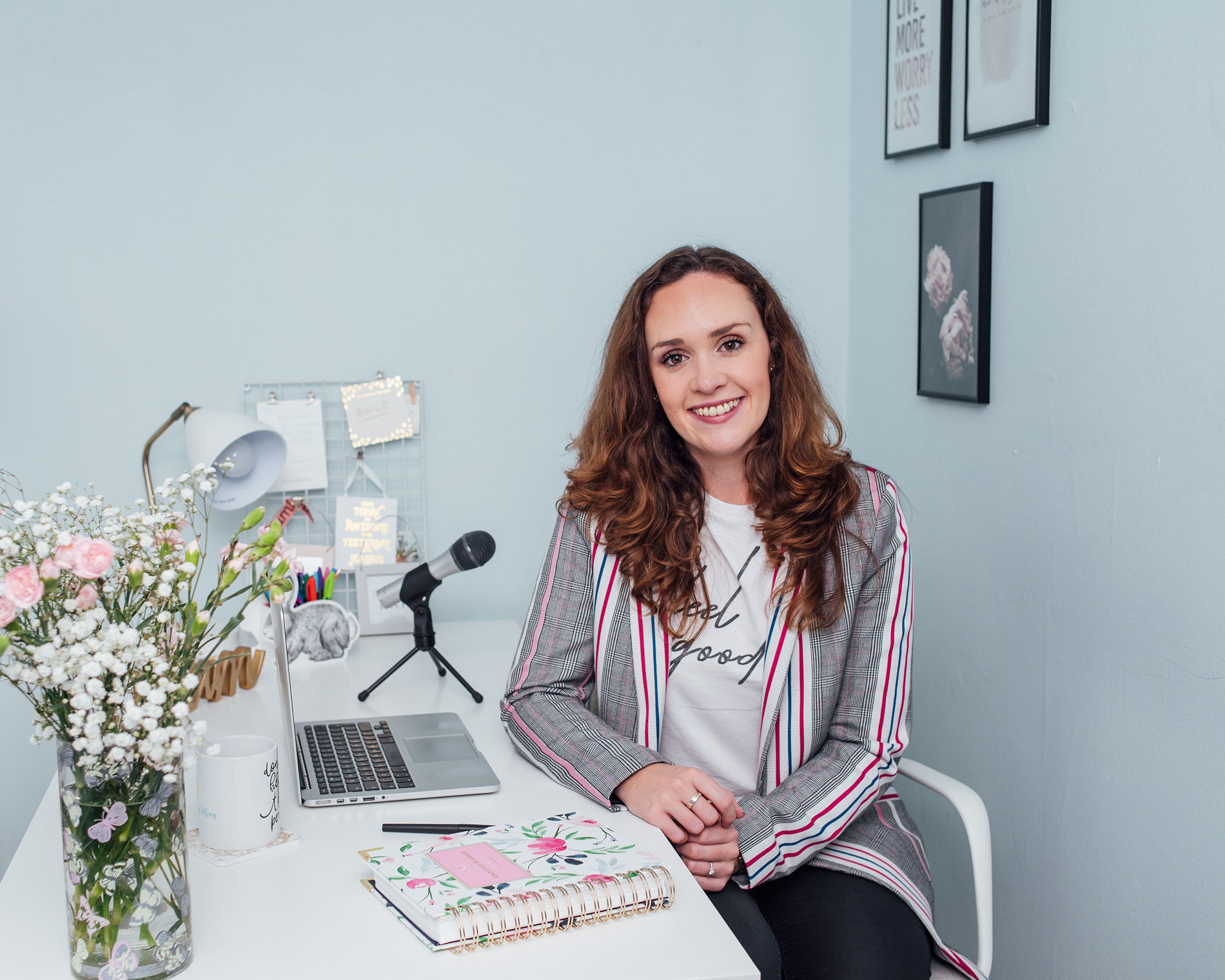 "hey! i'm holly. Creating this online space is what I'm meant to do."
After working in marketing for five years I decided it was time for a change. While scheduling social media and working on content strategies for other brands was fun, quite a bit changed over the years. I got engaged, won three industry awards, and discovered my love for teaching. Hence why it was time to become an online marketing and blogging coach and mentor.
I started blogging as a hobby in 2013. I knew I wanted to take blogging more seriously but didn't until 2014 when my lifestyle blog turned into an entire online marketing resource. It was there that I blogged about how bloggers and business owners can get breakthrough after breakthrough with their online presence. After a couple of years, I knew I wanted to take it further and create my own business. But that didn't happen overnight. I finally took the leap in 2017 - five years after I wrote my very first blog post.
It was also in 2017 that I decided to close one chapter of my business. Instead of offering online marketing services, I decided to focus on becoming a mentor and only offer coaching packages. I love helping people in the blogging community and I knew this was the right path for me.
When you do everything with purpose you make more things happen. Having a strategy that is purposeful and intentional means we can move forward and take positive action.
What matters most about what we do online is creating content that connects to the right people. It's important to feel connected to our big 'why' the whole way and remember that we are never alone.
On our journey it's important to uncover our strengths, weaknesses and gifts. We need to be able to give ourselves permission to grow, change and evolve.
Honesty is the only way we move forward. Being honest about what's working, what's not working, as well as what we want and what we don't want, are all important for reaching success.
Because our voice is our own. We need to believe in our ability and that we deserve the very best in our work and life.
I also believe that you don't get to where you want to be unless you show up and do the work.
My Mission
While blogging is the core focus of the content that I offer, this is also where I share my own personal branding experiences, time management hacks, favourite strategy solutions, as well as everything else you need to know, from SEO to productivity, and more. I try my best to do this through in-depth valuable content on this blog, my YouTube channel, and on my podcast, Blog It Boss It Radio. I truly believe that success comes from showing up and doing the work day after day.

Being an online marketing and blogging coach is my job and yes, I'm very grateful to be able to do what I do. As a puppy mum and wife-to-be, having the flexibility to do work I love and create my own schedule is something I don't take for granted. It was something I was scared to do for a while, but once I took the leap, I can safely say it's one of the best things that's ever happened to me.

Over time, I've learnt that A Branch of Holly is here to inspire, teach and build confidence, one blog post and coaching call at a time. So whether you want to go down the DIY route or work with me every step of the way, your ultimate guide to building an online presence is right here.
Here's how I can help you on your journey…
Every Friday at 7am (UK time) I release a new episode of my Q&A-based podcast where each week I answer a question from one of you about any topic related to building an online presence.
This is perfect if you prefer to get your fix of online content while listening in the car, exercising, or making yummy lasagne for your dinner (my favourite!).
I offer two coaching packages for bloggers and business owners at any stage of their journey. After blogging for over five years and winning three industry awards, I know what it takes to create engaging content and build a successful blog that really stands out.
Hang With Me On Instagram
Get a behind-the-scenes look at what it actually takes to run a multi-award-winning blog and business like A Branch of Holly. To connect with me, you can click the button below or search for "A Branch of Holly" using the Instagram App.
one last thing…
I'm also sometimes asked to speak at events about my story as a young creative entrepreneur, being a woman in business and online marketing strategies. If you'd like me to give my two cents at your event, get in touch here.